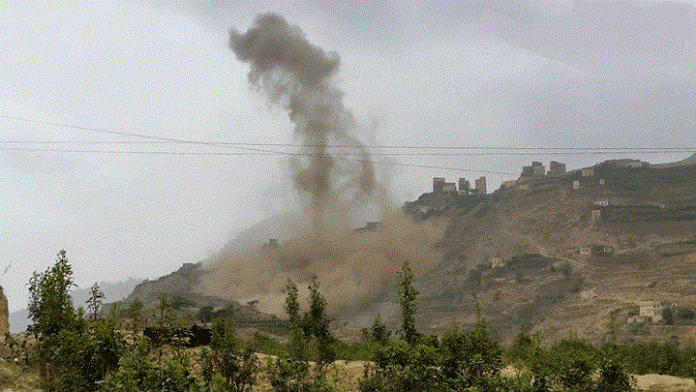 Coalition warplanes launched 17 air strikes on Hajjah and al-Jawf provinces on Tuesday in a new escalation of coalition warplanes.
A security source confirmed the  that coalition aircraft targeted 12 air strikes civilians in the directorates of Harad and Hiran.
The source pointed out that the coalition aircraft targeted the province with an air strike on the Directorate of Bakeel Almir.
In al-Jawf province, a security source reported that al-Dahra area in Khub and al-Shaf district was targeted with four airstrikes by coalition aircraft.
The coalition launched two raids this morning on the Directorate of Munira in Hodeidah province.
Armed forces spokesman Brigadier-General Yahya Seria'a announced Monday evening that coalition warplanes launched more than 43 air raids on a number of Yemeni governorates, mostly on the province of Sa'ada.
He also pointed that  three raids targeted on fishing boats in the province of Hodeidah, killing and wounding.