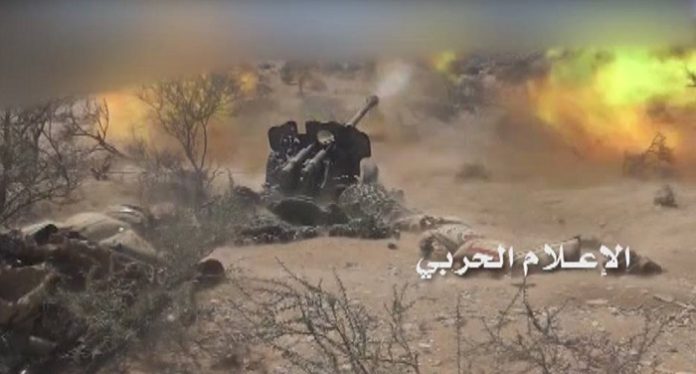 The  army and the popular committees carried out specific military operations targeting positions of traitors and mercenaries in the  fronts of Al-Jawf and Al-Bayda during the past 24 hours.
A military source said that units of the army and the popular committees carried out a raid on the traitors positions in Al-Salan, Al-Maslub district, killing and wounding a number of them.
The source added that other units attacked the postions of traitors in Sakia Directorate and  killed and wounded a number in their ranks.
The source confirmed that a number of traitors were killed and wounded by an explosive device in Ham Front.
Artillery shelling targeted gatherings of the mercenaries  in the front of the al-Matun, and a 12.7-caliber machine gun  was also destroyed by artillery shelling in the front of Sakia B.
In al-Bayda province,The army  and the Popular Committees artillery bombed gatherings of the traitors  and their mechanisms in the front of the al-Zaher and the strikes are were accurate.