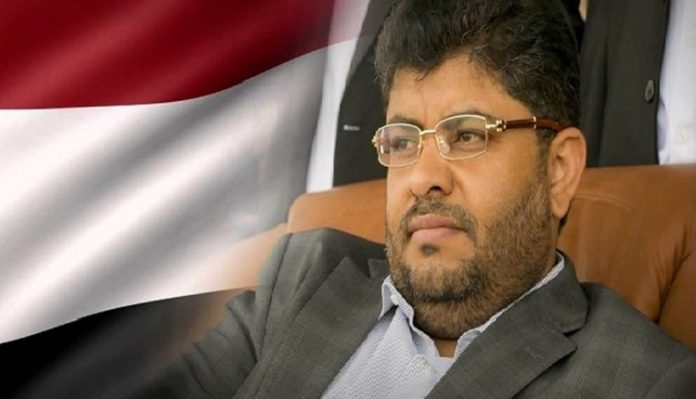 Al-Thawra Net
Member of the Supreme Political Council Mohammed Ali al-Houthi has said that the war in Yemen would end only when foreign support for Saudi Arabia and the UAE by the Americans, Israelis, British and French stops.
"We are in Yemen in a position of self-defence, and yet we welcome the dialogue," al-Houthi told Turkish Gazete Duvar newspaper.
The Council's member confirmed that the United States is the impediment to peace in Yemen and is a key partner in the aggression.
Al-Houthi considered the blockade on Yemen a war crime and a grim picture of terrorism that made the worst humanitarian crisis in the world.
Asked on the Saudi regime's stance on the initiative launched by President of the Supreme Political Council, al-Houthi said "If they accept the initiative, then that is what we want for a peaceful solution for our people. If they do not, we will not offer our throats to be slaughtered, just like the Leader of the Revolution said."
He added that Saudi-led coalition countries would suffer more if they rejected the initiative.
The Supreme Political Council's member praised the statements of the Russian, Turkish and Iranian presidents, which he said represented "a consensus on the absurdity of the war", pointing out that their declared position has independent political connotations.