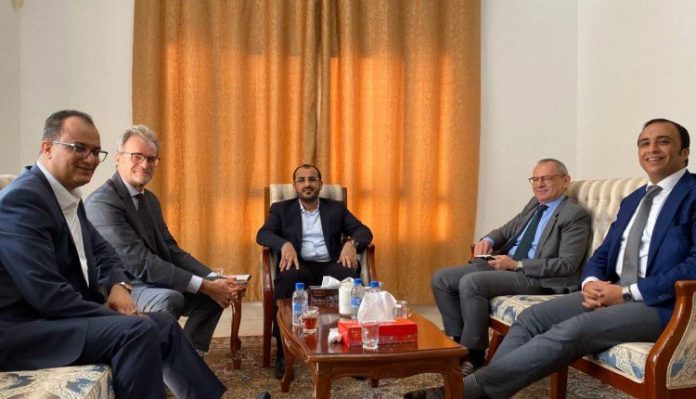 Al- Thawra Net
The national negotiating delegation on Monday met in the Omani capital Muscat with France's ambassador for Yemen Christian Testot and French deputy ambassador to the Sultanate of Oman.
During the meeting, they discussed the latest developments at the local and regional levels.
At the meeting, the French ambassador praised the unilateral initiative of the political leadership in Sanaa to stop launching ballistic missiles and drone attacks, considering it a positive step towards achieving peace.
In this regard, the national delegation briefed the ambassador on the situation on the ground, where Saudi-led coalition has stepped up its hostilities, even on the humanitarian level, by continuing to besiege a number of merchant ships and tighten the means of blockade via economic restrictions