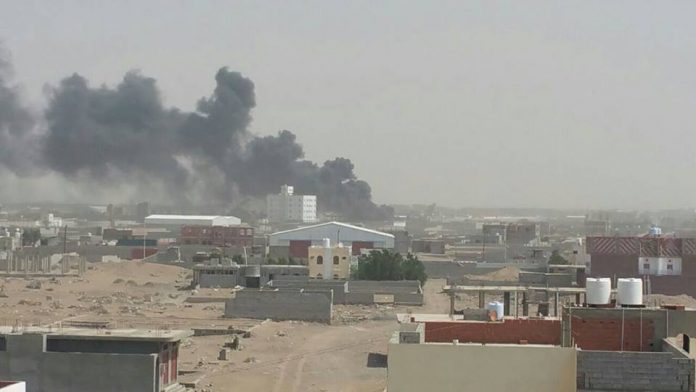 Saudi-UAE aggression coalition continued to bombard Hodeidah governorate in new breaches of the ceasefire agreement.
A security source pointed out that the forces of aggression combed intensively with medium and light caliber residential neighborhoods in the 50th Street in Hodeidah, and the warplanes  of aggression  flew in the skies of the province.
The source added that the Saudi missile and artillery shelling targeted populated villages in the border directorate of Razih, causing damage to citizens' property.
The source pointed out that the sky of the capital Sana'a witnessed an intensive flight of the Saudi aggression warplanes.
The source condemned the continuation of the Saudi-UAE aggression and its mercenaries to  violate the ceasefire agreement in Hodeidah and targeting the densely populated villages in various governorates .