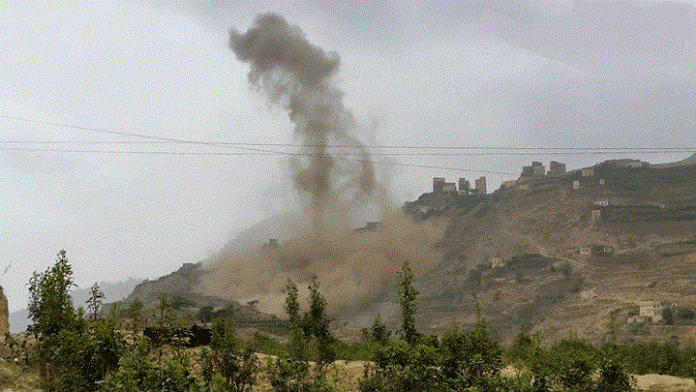 A citizen was injured by invaders and mercenaries in Hodeidah province and the US-Saudi aggression launched 11 raids on Sa'ada and Assir province, which resulted in damage to houses and cars of citizens during the past 24 hours.
A security source told the Yemeni News Agency (SABA) that a citizen was injured by the invaders and mercenaries  in Al-Tahita district.
The forces of the aggression fired a guided missile and targeted  with Katyusha rockets and various machine guns scattered places from the area of ​​Al-Faza and the Directorate of al-Tahita.
The source pointed out that the forces of aggression bombarded with artillery shells southeast of Hayss, while a military bulldozer developed  combat fortifications south of Hodeidah airport for the invaders.
The source said that the aggression warplanes launched in the province of Sa'ada two raids on the  district of  Haidan, and a raid on  Baqim Directorate.
The source added that the aircraft targeted  with four raids, Razih district and  casued significant damage in the homes of citizens.
The source pointed out that the aggression  warplanes launched four raids on Assir.