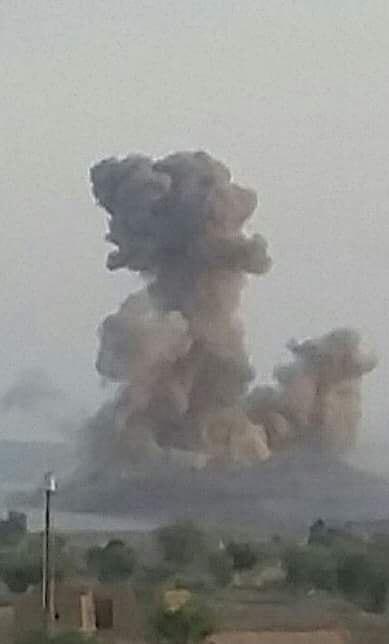 Saudi-UAE aggression and its mercenaries continued to target populated areas with rocket and artillery shelling and air strikes in Hodeidah and Sa'ada governorates during the past 24 hours.
A security source pointed that the forces of aggression bombarded  with medium and heavy weapons scattered places in the area of ​​Al-Faza, Tahita district in Hodeidah.
They also targeted by artillery and medium machine guns multiple areas in Kilo 16 and intensively combed different areas north and east of Hays in the same province.
The source added that the Saudi warplanes  launched two raids on the Directorate of al-Safra in Sa'ada, while populated villages in Ghafra district of Al-Dhaher district were bombed by Saudi missiles and artillery.
The source condemned the continuation of the hysterical and absurd raids of aggression and its deliberate killing of innocent people .
The source Denounced the deliberately targeting the homes of citizens and violating the agreement of Sweden in a shameful silence of the United Nations towards these crimes.