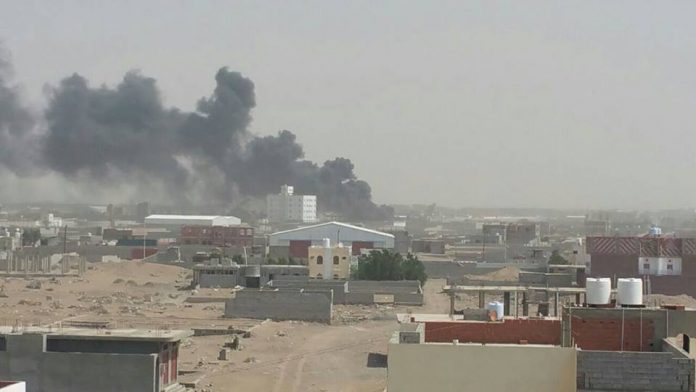 Saudi-Emirati warplanes  launched more than 30 airstrikes on Sa'ada and Hajja provinces, while the aggression forces continued to violate the ceasefire agreement in Hodeidah during the past 24 hours.
A security source confirmed that a child was injured as a result of aggression targeting the houses of the citizens in Al-Zohour neighborhood in Hodeidah with machine guns.
The source added that the  aggression warplanes launched more than 30 air raids, mostly on the directorates of Harad and Hiran in the province of Hajjah in  a continuous escalation of aggression forces in the borders and fronts inside without making any progress.
The source pointed out that the aggression warplanes launched a raid on the farm of a citizen in  Maggz district, Saada province.
The source condemned the continuation of the coalition of aggression and those involved in treason in breaching the ceasefire agreement in Hodeidah and targeting civilians and populated areas, farms and their markets .