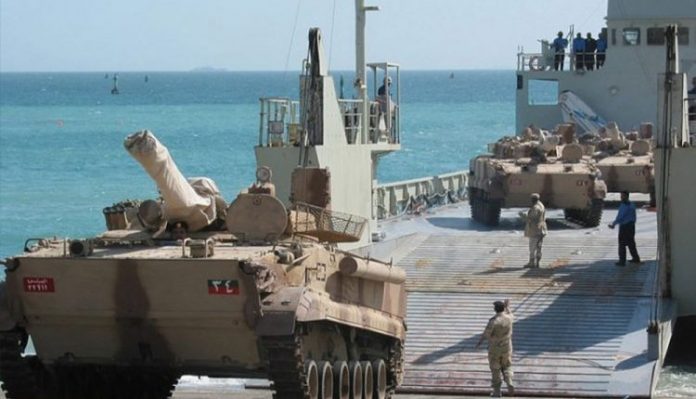 Local sources in Aden said that  the UAE  withdrawn some of its troops from Aden.
The sources added that an Emirati convoy boarded a military ship at  al-Brega oil port near the Aden refinery before the ship left the port.
Staff at the refinery said they saw a large convoy of military vehicles and buses carrying about 200 soldiers heading towards the port.
It is unclear how many UAE troops will remain in Aden or whether their movements mean a redeployment.