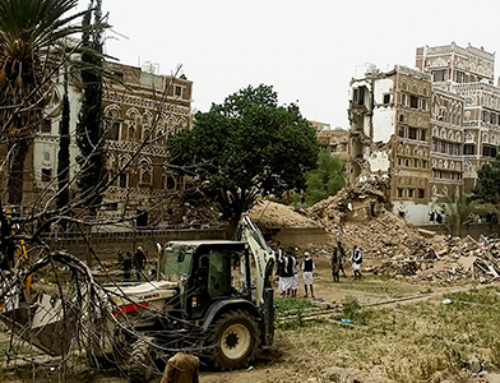 A precision-guided munition made in the USA was used in a Saudi and Emirati-led air strike carried out on June 28 of this year, on a residential home in Ta'iz governorate, Yemen, killing six civilians – including three children, Amnesty International said today.
The laser-guided bomb, manufactured by US company Raytheon and used in the attack, is the latest evidence that the USA is supplying weapons that are being used by the Saudi and Emirati-led coalition in attacks amounting to serious violations of international humanitarian law in Yemen.
"It is unfathomable and unconscionable that the USA continues to feed the conveyor belt of arms flowing into Yemen's devastating conflict," said Rasha Mohamed, Amnesty International's Yemen Researcher.
"Despite the slew of evidence that the Saudi and Emirati-led coalition has time and again committed serious violations of international law, including possible war crimes, the USA and other arms-supplying countries such as the UK and France remain unmoved by the pain and chaos their arms are wreaking on the civilian population."
The organization's arms expert analyzed photos of the remnants of the weapon dug out from the site of the strike by family members and was able to use product data stenciled on the guidance fin to positively identify the bomb as a US-made 500 pound GBU-12 Paveway II.