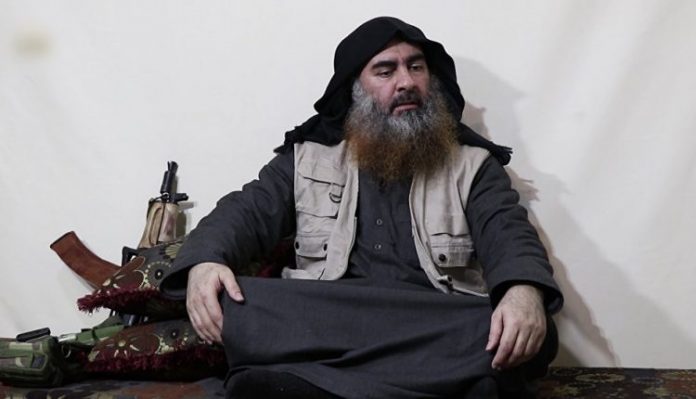 Al- THawra Net
US media has reported on Sunday that Abu Bakr al-Baghdadi, the leader of terrorist organisation Daesh (also known as ISIS), was killed in a US raid.
A senior Pentagon official told Newsweek that Abu Bakr al-Baghdadi was the target of a covert military operation in Syria's Idlib province.
The American magazine reported that the US forces carried out a special operation approved by President Donald Trump to assassinate al-Baghdadi.
The official who was briefed on the results of the operation told Newsweek that Al-Baghdadi was killed in the raid.
The US Department of Defencd informed the White House that they "strongly trust" that the high-value target killed was Al-Baghdadi, while further investigation is under way to confirm this.
The senior Pentagon official said Al-Baghdadi killed himself during the attack, by detonating an explosive vest.
According to the magazine, members of a team from the Joint Special Operations Command carried out the operation on Saturday at a high level after receiving operational intelligence, as the site raided by special operations forces has been under surveillance for some time.
Earlier in the day, White House spokesperson Hogan Gidley said President Donald Trump planned to make an "important statement" at the White House at 9:00 a.m. local time (13:00 GMT).
Abu Bakr al-Baghdad was previously reported killed in a Russian airstrike near the Syrian city of Raqqa in May 2017, with several sources in Syria and Iraq claiming the terrorist leader has in fact died back then.