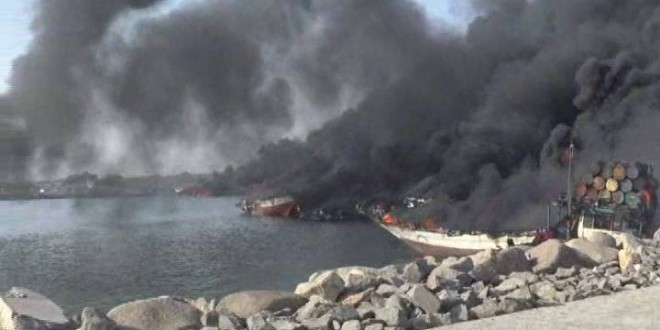 During the past few days, the Saudi-American aggression has intensified its hysterical air raids on a number of governorates, especially Sa'ada and Hajjah, targeting civilians and public and private property, leaving martyrs and wounded citizens.
Reports indicate that during a week the aggression targeted a number of provinces, most of which focus on the provinces of Sa'ada and Hajjah from October 29th until November 3rd , with more than 243 raids, including 150 raids on Saturday and Sunday, November 2nd  and 3rd.
This continued violations by the aggression forces and their mercenaries in Hodeidah governorate, where field reports indicate that the mercenaries targeted the area of ​​Al-Mugharas in the Directorate of al-Tahita  with heavy weapons led to the injury of a citizen seriously, as they bombed East  of Hays with heavy artillery, damaging farms and homes of citizens.
They also  targeted other areas in the province, including factories, while the aggression aircraft targeted the boat of a fisherman in the coast of Ras Isa, leaving killed and wounded days citizens  after the signing of the final agreement to cease fire and install the fifth point to monitor violations under the auspices of the United Nations