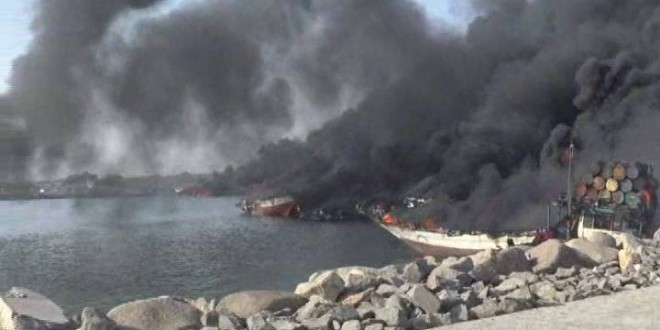 A citizen in Sa'ada province was injured by Saudi border guards. Violations by the aggression forces of the ceasefire agreement in Hodeidah continued during the last 24 hours.
A military source confirmed to the Yemeni News Agency (SABA) the injury of a citizen by Saudi border guards fire in the border directorate of Munbeh in Sa'ada province.
Saudi artillery and rocket shelling targeted citizens' homes and property in the border district of Baqim.
In Hodiedah governorate, the source pointed out that the forces of aggression bombed Al-Jah Al-A'al'a area with 48 artillery shells and combed them with heavy and medium weapons, and developed a new position in Kilo 16.
The source pointed out that the forces of aggression targeted  with machine guns scattered areas north of the Directorate of Hays, and seven artillery shells village Qana east of Hays.
According to the source, the warplanes of aggression and espionage flew heavily over the airspace of Ras Isa area, Al-Salif district.