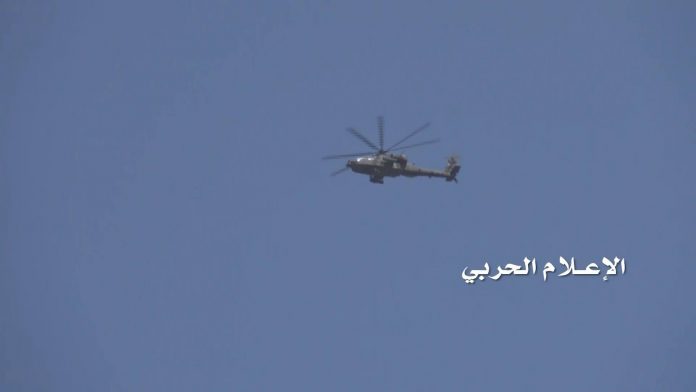 Air Defenses of the Army and Popular Committees downed on Friday morning a hostile Apache helicopter, belongs to the US-Saudi aggression, across from Assir.
"Yemeni air defenses have been able, thanks to God, to shoot down a Saudi Apache aircraft with a new surface-to-air missile, which we will reveal later," Armed forces spokesman Brigadier-General Yahya Sare'e said in a brief statement.
He pointed out that the helicopter was shot down this morning in Majaza area across from Assir while carrying out hostilities.
"it completely burned and the crew of two Saudis were killed," he added.
"The operation is documented by sound and image lens of the Military Media Documentation Unit."