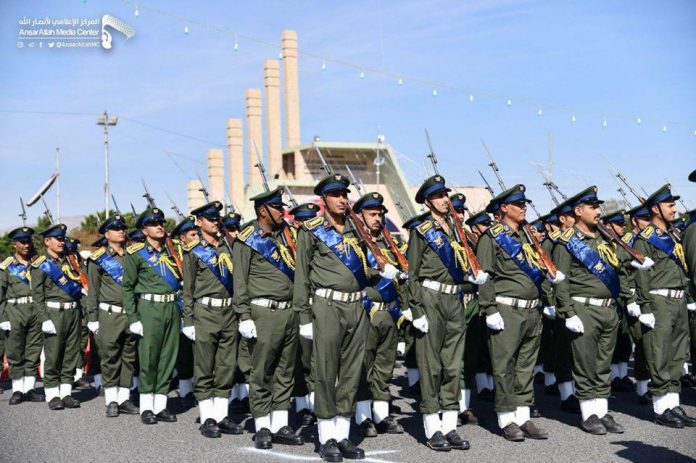 Al- Thawra Net
The 70th Square in the Yemeni capital Sana'a has witnessed a grand military parade for a new unit of security forces attended by a number of political and official figures and military leaders in the country.
During the graduation ceremony, the Prime Minister of the National Salvation Government, Abdul Aziz bin Habtoor, stressed the importance of graduating this group of recruits, which is "a key element in controlling and consolidating the internal front, which the aggression the forces are trying to penetrate and dismantle."
In his speech, the Prime Minister emphasised the keenness of the military and security forces to develop their scientific capabilities.
The Ansarullah Media Center on Wednesday released several photos showing a military parade and graduation ceremony of students graduated from the Police College in Sana'a, where they celebrated their graduation after a year of education and military training.
The parades come as a part of commemorations honoring the birth of Prophet Mohammed, the day known as "Mawlid An-Nabawi".
The graduates pledged to defend the homeland, protect its gains and foil all the conspiracies of the forces of aggression.
It is not the first time that Sana'a has celebrated the graduation of a new unit from its forces, but the timing of its graduation and in such circumstances represents a threat to the Saudi-led aggression forces and shows the full readiness to continue confronting the aggression forces and their mercenaries.