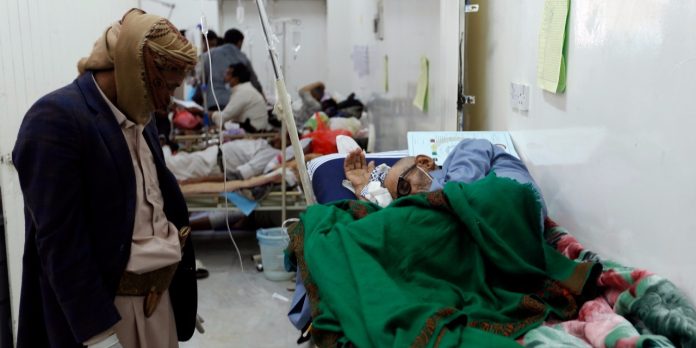 More than one million suspected cholera cases in Yemen have been reported since 2018, the United Nations has announced.
The United Nations High Commissioner for Refugees (UNHCR), through its Twitter account, said it helped with its partners this year to teach more than 27,000 refugees and Yemenis about protecting themselves from cholera and how to react when symptoms of the disease appear.
It also noted that the World Health Organization has reported more than a million suspected cases of cholera in Yemen since 2018, without giving further details about the matter.
The WHO announced earlier this month that the number of cholera cases in Yemen amounted to 2,366,960 between October 2016 and August 2019.
Earlier, international reports warned of a new outbreak of cholera in Yemen in the first half of this year, with the possibility of rising with climate change and the coming rainy season.
Cholera is a disease that causes acute diarrhea that can kill a patient within hours if not treated. Malnourished children under the age of 5 are particularly at risk.