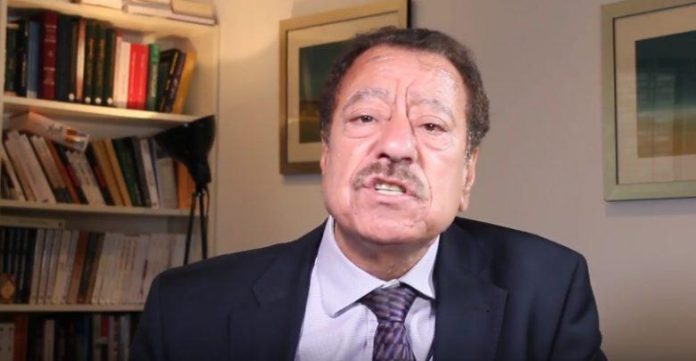 A;- Thawra Net
Palestinian journalist Abdel Bari Atwan has said that the threats of the Leader of the Yemeni Revolution, Sayyid Abdul-Malik Badreddin al-Houthi, vowing to strike sensitive targets within the Zionist occupation entity if the entity "commits any folly in Yemen", is a source of fear and terror amongst Israelis.
The statement came in an interview on the al-Mayadeen satellite channel on Saturday evening.
"Israel has tried to fight Hezbollah and Hamas, but did not try Ansarullah," Atwan said. "If they opened a front with Israel, especially in the Red Sea, bombed Israeli ships, and struck Eilat and the Dimona reactor, the Israelis would very upset and go crazy," the journalist continued.
Leader of the Yemeni Revolution Sayyid Abdul-Malik al-Houthi on Saturday addressed a strongly-worded message to the Zionist entity, vowing a harsh response in the event of its involvement in any folly against the Yemeni people.
"Our people will not hesitate to declare jihad against the Israeli enemy, if it involved in any folly against Yemeni people," Sayyid al-Houthi said in a speech he delivered this afternoon on the occasion of the Prophet's birth anniversary.
The Leader stressed that "our hostile attitude towards Israel, as a usurper entity, is a principled humanitarian, moral and religious commitment."
The Leader of the Revolution made the remarks in response to repeated Israeli statements against Yemen, the most recent one having been issued by Netanyahu, who called Yemen "one of Iran's missile bases to attack Israel," without providing any proof.