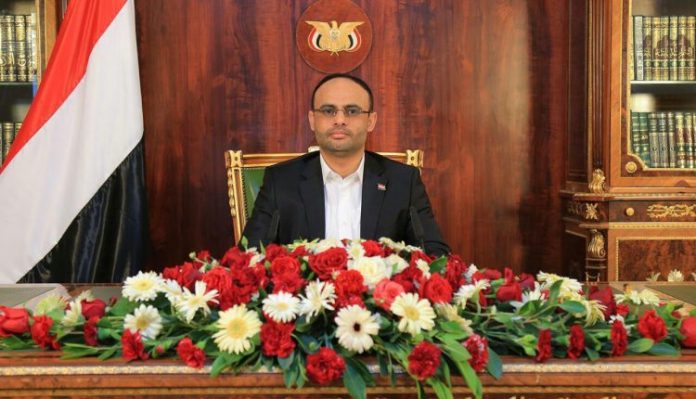 Al-Thawra Net
President of the Supreme Political Council Mehdi Al-Mashat said that the continuation of the war and siege will lead to the region, as a whole, to great dangers in the future which will be difficult to face or contain their repercussions.
In a speech on the occasion of the 52nd anniversary of independence, President Al-Mashat explained that our celebration of November 30th is an opportunity to renew the determination to proceed with producing a resolution, indicating that it is an occasion to draw many lessons.
"We release in Yemen that we are one part of a nation in the region and there is no room for stability unless everyone accepts the conditions and foundations of stability," President Al-Mashat said.
President Al-Mashat stressed the keenness to achieve a just and comprehensive peace as the goal we are fighting for, praising in this context what has been achieved recently on the road to create a calm with Saudi-led aggression.
President Al-Mashat welcomed the initiative, which brought back a number of our heroes'. He called for more positive initiatives, and to continue to work to achieve progress in this pensioners exchange and other humanitarian issues. Through the full implementation of the Stockholm Agreement should include the speedy implementation of the medical bridge to help patients. These are the steps on the road to opening of the Sana'a airport.
He concluded that the day of November 30th must drive determination and certainty of the inevitability of victory.