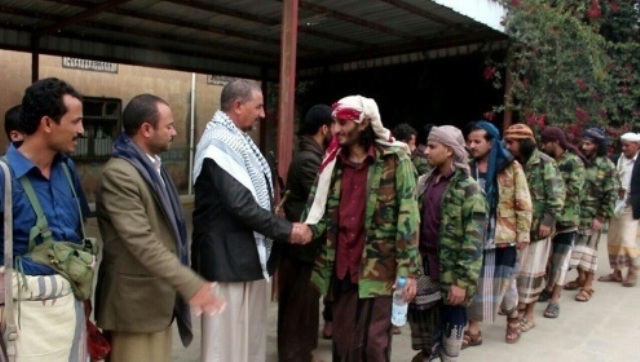 The head of the National Committee for Prisoners Affairs Abdulqader Al-Mortada announced on Friday the release of six prisoners of the Army and the Popular Committees in an exchange operations in Marib and Karsh fronts.
Al-Murtada said in a statement that the release of the six prisoners was carried out through local mediation on the fronts of Karsh and Marib.
The committee announced that Since its establishment in 2015, the committee has released about 7000 prisoners from both sides through exchanges through local mediation, including more than 600 prisoners from both sides since the end of the consultations in Sweden.