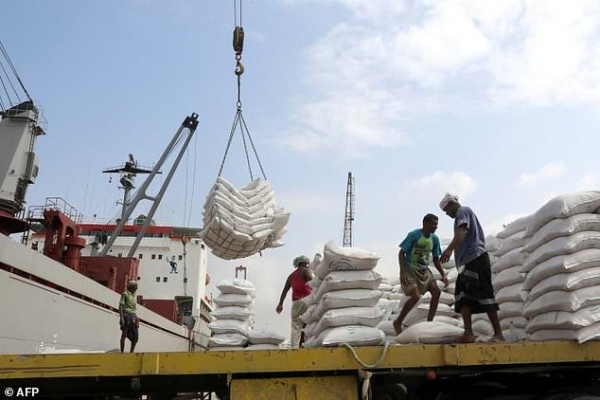 Al- Thawra Net
Official reports confirmed that more than $700 million worth of wheat is imported to Yemen per year, a figure that is higher than in the previous years.
This significant rise comes on the backdrop of a decline in cereal production in Yemen by 130% over the past four years.
In the report issued by the Strategic Studies Sector, cereal production has declined from an average of 250,000 tons per month in 2012 to 95,000 tons per month in 2018.
Domestic wheat and flour imports reach 350,000 tons per month, with Australia, America and Russia leading the wheat exporters to Yemen, the report said.
This has been a burden on the deteriorating national economy, with up to eight active importers confirming monopolies in the domestic market.
The report concluded by emphasizing that the food gap in wheat reached 3.4 million tons per year, making wheat ranked first among the top 30 imported commodities in 2018.