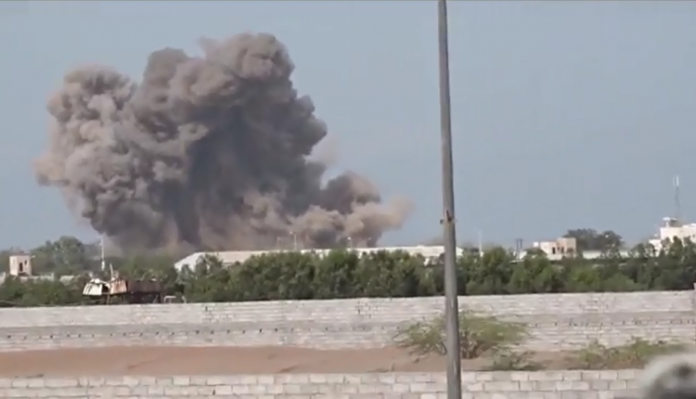 Al- Thawra Net
The US-backed Saudi-led aggression warplanes launched three air strikes, while mercenaries shelled various areas of Hodeidah province in a new escalation of ceasefire violations in the past 24 hours, a security source told Saba News Agency on Sunday.
According to the source, the aggression warplanes waged three air strikes on Raas Issa area and al-Salif coast.
Moreover, the Saudi-led mercenaries targeted farms in south of Tuhayta district, using artillery shells, the official added.
Furthermore, the aggression coalition mercenaries bombed al-Jabalia area of Tuhayta district, wounding a civilian, the sources said
The source pointed out that aggression forces targeted another citizen's farm in Jarba village of Durihymi district, using artillery shells, while a military bulldozer of the mercenaries reestablished combat fortifications northeast of the same directorate, and other new fortifications created in the area of Kilo 16.