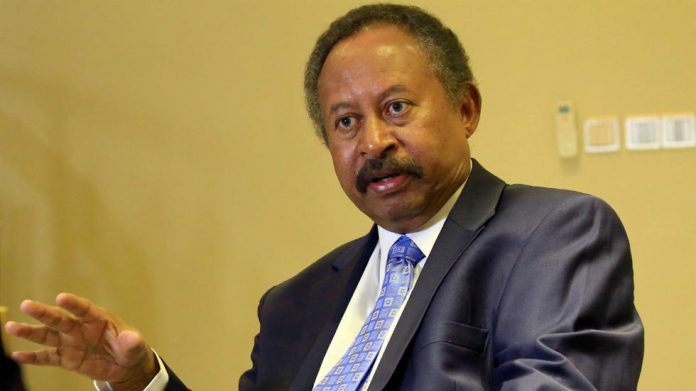 Al-Thawra Net
Sudan 's new Prime Minister Abdalla Hamdok has pledged to withdraw all Sudanese troops from the conflict.
The move came during his speech at the Atlantic Council in Washington on Thursday.
"Sudan's only involvement in the war in Yemen should be to help the warring parties reach a political solution to the crisis," Hamdok said.
"The government has inherited the military involvement in Yemen from the previous government of longtime leader Omar al-Bashir, who was toppled in April after a popular uprising against his rule," he added.
"The conflict in Yemen has no military solution, whether from us or from anywhere in the world," Hamdok said. "It has to be resolved through political means. We will help our brothers and sisters in Yemen and play our role with the rest to help them address this."
Sudanese soldiers and paramilitary fighters have been unofficially fighting alongside the Saudi-led coalition against Yemen's Ansarullah movement and National Salvation Government, in return for Saudi payments to the al-Bashir government.
Last month, the Yemeni military spokesperson said that more than 4,000 Sudanese fighters had been killed in the war in Yemen since 2015. At a news conference, the military official displayed footage of dozens of Sudanese taken as prisoners of war.
On Thursday, Hamdok, who is leading a transitional government in a power-sharing agreement with the military, said "not many" Sudanese soldiers remained in Yemen, and vowed to "address" his country's involvement in the war "in the near future".