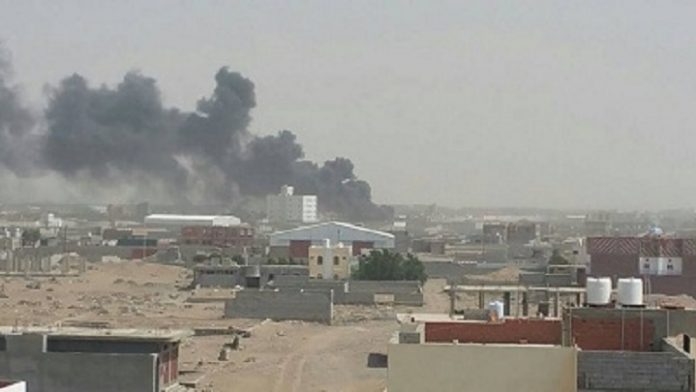 A citizen in Sa'ada province was killed by Saudi border guards fire, and the aggression forces continued violations of the ceasefire agreement in Hodeidah Governorate during the past 24 hours.
A military source confirmed to the Yemeni News Agency (SABA) that a citizen was killed by the Saudi border guards fire in the Al-Raqou area of ​​the border district of Manbah in Sa'ada governorate, while the aggression warplanes launched five raids on the border district of Shada.
The source pointed out that the forces of aggression bombed intensively with medium and heavy machine guns on the homes of citizens in the 50th Street in the city of Hodeidah, and  artillery  shelling targeted Sana'a Street and the city of the people.
The source pointed out that a military bulldozer belongs to the aggression forces build  new fortifications in the mountains  in the district of Al-Tahita, and the aggression forces  bombed with artillery and various machine guns towards the north of Hayss.
The source said that the forces of aggression bombed more than three mortar shells in the upper Jah district of the Beit al-Faqih district.
The source pointed out  that the invaders and traitors targeted with medium-machine guns villages of Saffron and Mahal Al-Sheikh in the Kilo 16 area, and with heavy machine guns the village of Al-Shujan on the outskirts of the besieged city of Al-Druehim.