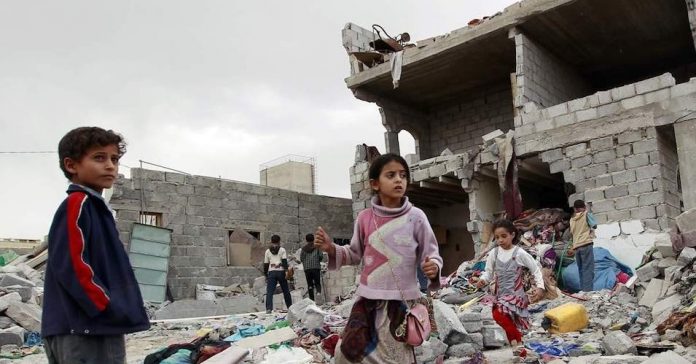 The Saudi aggression coalition and its traitors continued targeting civilians' properties in Hodeidah and Sa'ada governorates with rocket and artillery shelling and air strikes during the past 24 hours.
A security source in Sa'ada said that the Saudi  army bombed one of the border villages in Razih district, which resulted in wounding a woman of various wounds.
The source added that Saudi aggression launched a raid on the Directorate of Qabatir in the same province.
In Hodidah governorate, the forces of aggression continued to violate the ceasefire agreement.The security source said that the forces of aggression targeted with 15 artillery shells and heavy machine guns in the mountainous area of ​​Al-Tahita district.
The source pointed out that the invaders and traitors targeted heavy and medium weapons mountainous area in the Directorate of al-Tahita, and bombarded the homes of citizens in the city of al-Duraimi artillery.
The source said that the forces of aggression fired 9 mortar shells on the village of Kouei, on the outskirts of the al-Duraimi Directorate, and targeted with more than 25 shells.
The source condemned the continued aggression by the forces of aggression in targeting residential areas and to continue to violate the ceasefire agreement in Hodeidah.