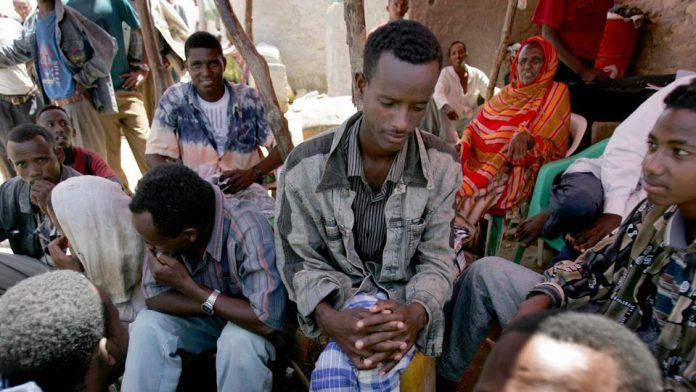 Al-Thawra Net
The United Nations High Commissioner for Refugees (UNHCR) on Sunday said that 4,940 Somali refugees have left Yemen and returned to Somalia since 2017.
UNHCR indicated, in a press release, that 131 Somali refugees have been evacuated from Yemen to Somalia as part of the "voluntary return" program for Somali refugees wishing to return to their homes.
"The last boat left the port of Aden on Tuesday, November 26, 2019 towards Somalia, carrying 131 Somali refugees," UNHCR said.
UNHCR added that it succeeded in registering 90 other Somali refugees wishing to return to their homes in its offices in al-Basateen, Kharaz and Mukalla areas.
Yemen has a large population of African descent, and has often been a haven for refugees and immigrants from East African countries such as Somalia and Ethiopia.
The recent conflict and Saudi targeting of refugee camps however, has made the situation for the refugees in Yemen extremely dire.