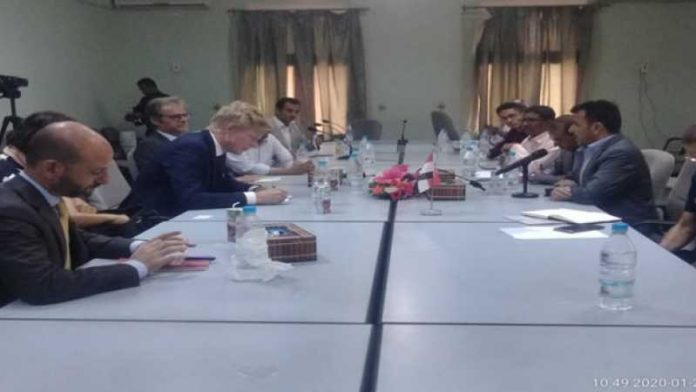 The ministry of health  announced that the facilities in Al Hudaydah governorate received 4,000 cases of malaria and dengue.
Dr. Taha al-Mutawakkil  said in a meeting with With the European Union ambassadors to Yemen, Hans Grundberg, and the French and Dutch ambassadors Christian de Testo and Irma van Dorn., "We receive 4,000 cases of malaria and dengue every day in Al Hudaydah daily due to the destruction of the aggression to the health structure in the province."
"We have 40,000 cases of tumors without a single radioactive device, while the lack of medicines and the closure of Sana'a airport is an inevitable death for them," Al-Mutawakil said.
Al-Mutawakel said that the Saudi aggression  targeted 500 health and medical facilities in Yemen, since its operations began in 2015.
He pointed out that the closure of the Sana'a airport and the siege of Al Hudaydah port, exacerbated the suffering of patients with kidney, diabetes and leukemia, and doubled the numbers of deaths.
The health sector in Yemen is suffering from a sharp deterioration due to the escalating conflict, which led to the spread of epidemics and diseases and the closure of a large number of health facilities.