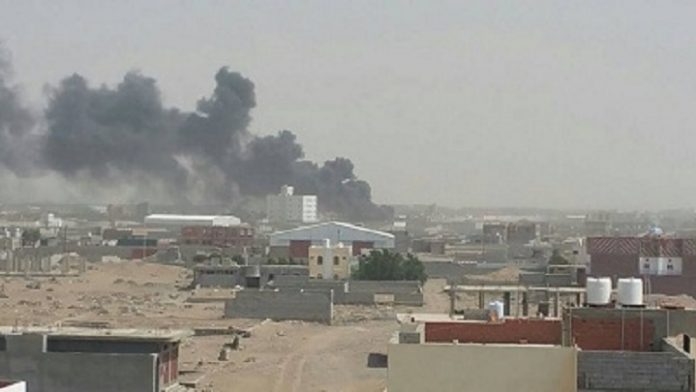 The aggression forces continued to violate the ceasefire agreement in Hodeidah Governorate, and bombed the border areas in Sa'ada Governorate during the past 24 hours.
A security source in Hodeidah stated that the aggression forces shelled 11 Katyusha rockets and an artillery shell of the citizens 'properties in the village of Al-Shajn, on the outskirts of the besieged city of Al-Duraihmi, and targeted more than 10 artillery and tanks shells at the village of Al-Dafsh in the same city.
The source added that the forces of aggression fired more than 10 artillery and tank shells and 27 Katyusha rockets at the villages of Al-Shujan and Al-Kawa in the besieged Al-Duraimi Directorate.
The source pointed out that the aggression forces shelled 10 artillery shells at the residential neighborhoods in the 50th Street in Hodeidah city, and fired 10 mortar shells, and bombed with machine guns at the upper al-Jah area.
The source said that a bulldozer belongs to the aggression forces had developed combat fortifications north of Al-Hashemi, at Kilo 16, and had shelled with heavy and medium weapons south of Al-Jah district, Beit Al-Faqih District.
In Sa'ada governorate, a security source said that a Saudi missile strike targeted populated villages in the border district of Shada.
The source warned that the heroes of the army and the popular committees will not remain idle in the face of the dangerous escalation of the aggression forces in Hodeidah and various regions .
They hold the United Nations and its special envoy fully responsible for the collapse of the Sweden agreement.