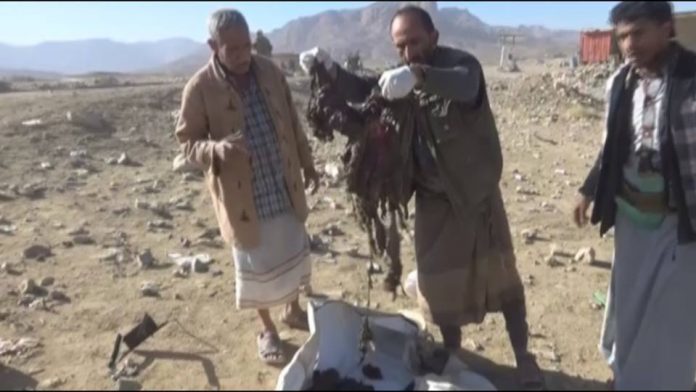 The Geneva-based Euro-Mediterranean Human Rights Monitor (Euro-Med) has condemned an air raid by the Saudi-led Coalition in Yemen on Saturday which killed 31 civilians. The organisation has described the attack as a violation of international humanitarian law and has called for an immediate investigation.
According to the UN Office for the Coordination of Humanitarian Affairs, 31 civilians were killed and 12 were wounded during the attack in Al-Jawf governorate.
The air raid followed the downing of a Coalition Tornado fighter jet in the same province by a ground-to-air missile launched by air defence systems. This was confirmed by the pro-Houthi, Yemeni military spokesperson Yahya Saree, reported Al-Masirah.
The incident was also acknowledged by the Arab Coalition spokesperson, Turki Al-Malki, who said, "At 23:45 on Friday, 14 February, 2020, a Tornado fighter plane of the Royal Saudi Air Force crashed while on a mission of close air support to units of the National Army."
Local reports claim that Coalition air forces targeted Yemeni civilians accompanied by Houthi fighters as they gathered to inspect the wreckage site. Euro-Med said that under the laws of war, parties "must do everything necessary to verify that the targets are valid military objects."
According to the organisation, the indiscriminate attack was an "act of blind revenge" without the slightest regard to the principles of the rules of war, in particular in regard to distinction and proportionality. It has called on the international community to suspend arms sales immediately to "all parties" involved in the conflict.