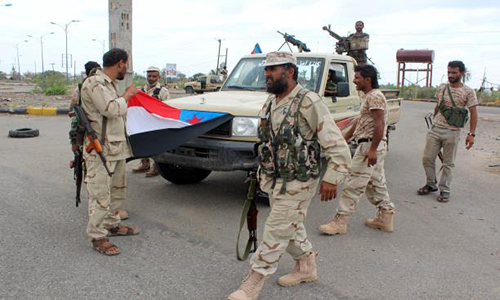 The ninth brigade in the transitional forces, loyal to the Emirates its withdrawing from a Saudi agreement to establish joint forces in Lahj, the northern gate of Aden.
The brigade, whose forces are deployed in the Ras Al-Ara district, indicated its refusal to establish any joint forces in this area.
The commander of the security belt in the neighboring Al-Mudaraba directorate, Hassan Al-Al-Ka'oli, announced earlier his withdrawal from the meeting with the governor, indicating that his forces are ready to confront any conspiracy.
Al-Ka'oli accused the conservative of leading a plan to topple the province, vowing it to force it to drop the plan.
Al-Turki and the transitional leadership are having a conflict since his return at the weekend from abroad, as a meeting in the executive office witnessed tension and threats with the transitional leaders, most notably the first deputy governor and security director Saleh Al-Sayed.
The meeting came after the transitional attempt to overthrow the governor of Lahj, who was abroad, by making major changes in the pyramid of the local authority