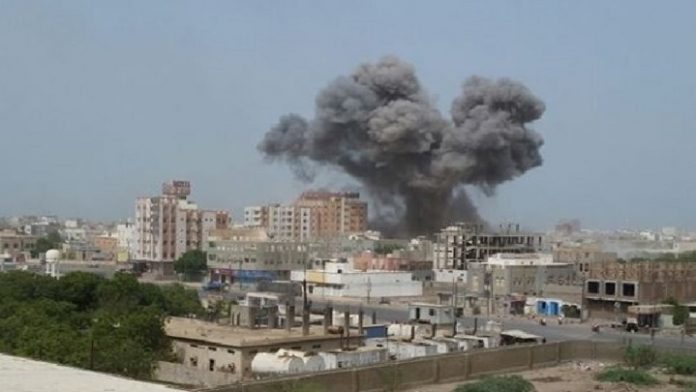 The forces of aggression intensified their violations of the ceasefire agreement in Hodeidah, while brutal warplanes launched 40 raids on the governorates of Sana'a, Marib and Al-Jawf during the past 24 hours.
A security source pointed out that the violations of the aggression forces reached 54 violations, including 11 violations of artillery fire and 43 violations of various bullets .
The aggression forces also shelled the Al-Waheen Hotel Hotel in 50 Street in Al-Hodeidah city.
The source pointed out  that the aggression launched 11 raids on the districts of Al-Hazm and Khub and Al-Sha`f in Al-Jawf governorate, and five raids on the Nehim district in Sana'a governorate.
The source pointed out that in Ma'rib governorate, warplanes launched 17 raids on the Majzar district, six raids on the Sirwah district, and a strike on the Madghal district.
The source warned that the heroes of the army and the popular committees will not remain idle in the face of the dangerous escalation of the aggression forces in Hodeidah and various provinces.
The source hold the United Nation and its special envoy the responsibility for the collapse of the Swedish agreement