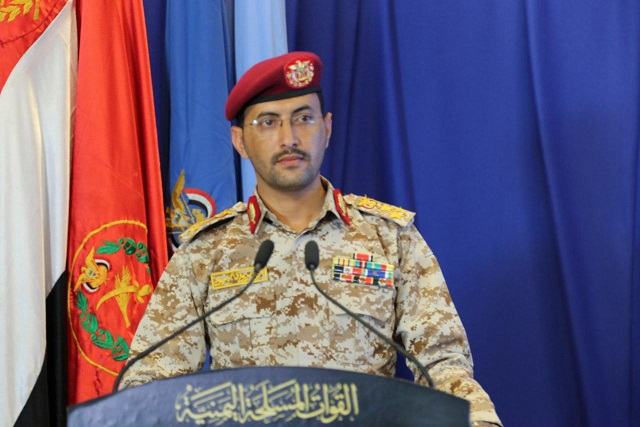 Armed Forces spokesman, Brigadier Yahya Sarie said that the forces of aggression launched during the past week more than 13 offensive operations and infiltrations, which were distributed to al-Jawf, Marib, Taiz and Sa'ada.
The army spokesman pointed out that the aggression coalition launched 221 air raids on the provinces of Sa'ada, Sana'a, Hajjah, Marib, al-Jawf, al-Bayda, Dhalea, and the Border Fronts during the past week.
Sarie pointed out that the offensive operations of the aggression coalition since last April 9 amounted to more than 100 infiltration attacks, and the air strikes exceeded 1,300 raids.