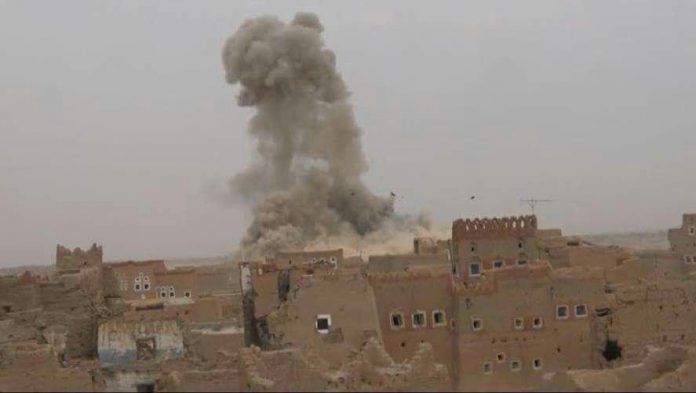 The Saudi aggression warplanes launched 32 airstrikes, targeting Al-Baydha, Sa'ada, Hajjah, Marib and Al-Jawf governorates during the past hours, a military source said.
In Sa'ada, the aggression launched 11 airstrikes on Ketaf and al-Dhahir districts. In Marib, it launched 5 airstrikes on Majzar district and a strike against Madghal district.
In Al Bayda, the US-Saudi aggression launched 4 airstrikes on Qaniya area, while it launched an airstrikes on Harad district, in Hajjah.
It is noteworthy that the aggression launched 47 airstrikes yesterday on Marib, Al-Jawf, Sa'adah and Hajjah governorates