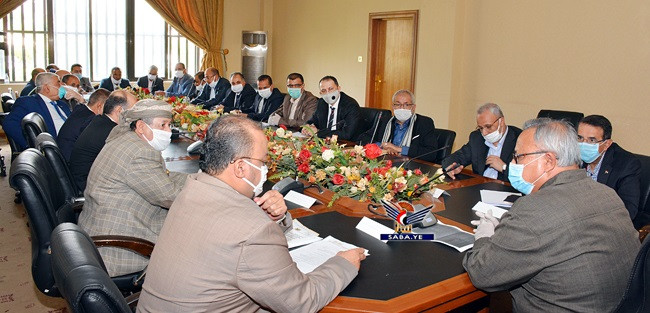 Al-Thawra Net
The Ministerial Committee for Epidemics Control on Saturday directed Ministries of Information, Endowments and Guidance to continue to raise societal awareness about the risk of Corona pandemic without intimidating or underestimating the situation.
This came during the committee's meeting, chaired by Prime Minister Dr. Abdulaziz bin Habtoor, to discuss the level of implementation of the committee's decisions and its program approved by the Cabinet for the gradual normalization of life.
The Committee also urged the two ministries to continue to mobilize the community support for government plans to reduce the spread of the epidemic.
The meeting reviewed a detailed report presented by Deputy Prime Minister and Head of the Committee, Dr. Hussein Maqbouli, on the activities of the committee and the health situation regarding the Corona pandemic at the national level in general.