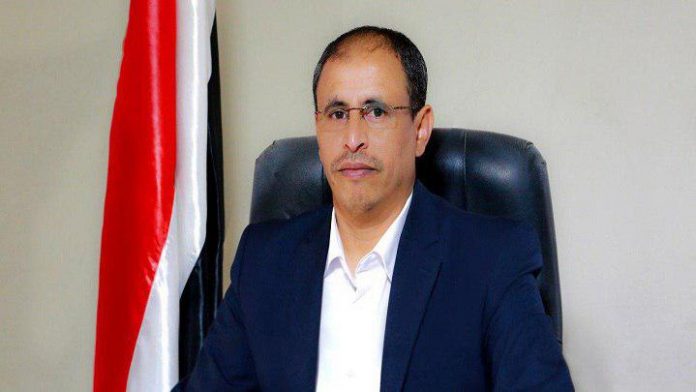 Al-Thawra Net
The Salvation Government's spokesman, Information Minister Dhaifallah al-Shami, confirmed on Monday that the horrific crime committed by Saudi-led  aggression coalition's mercenaries  affiliated with Al-Qaeda and ISIS, against Subia'an family in Marib province, "will not pass, and it should not be tolerated."
"The silent on this crime will expose the Yemeni families in the areas where these criminals are present, to face the same fate," al-Shami said in a series of tweets on his account on Twitter Monday evening.
He continued: "Dozens of soldiers, military vehicles and tanks stormed Aal Hotik area in Abidah valley and killed four people, namely Sheikh Mohsin Subia'an and three of his brothers, and burned and looted their homes, in a blatant attack on citizens and families in their homes."
The government spokesman described the crime as a "genocide", calling on Yemeni tribes to mobilize to respond to this crime.
At the end of his tweets, al-Shami called on humanitarian and human rights organizations to condemn this crime, which is inconsistent with all international and humanitarian norms and covenants.