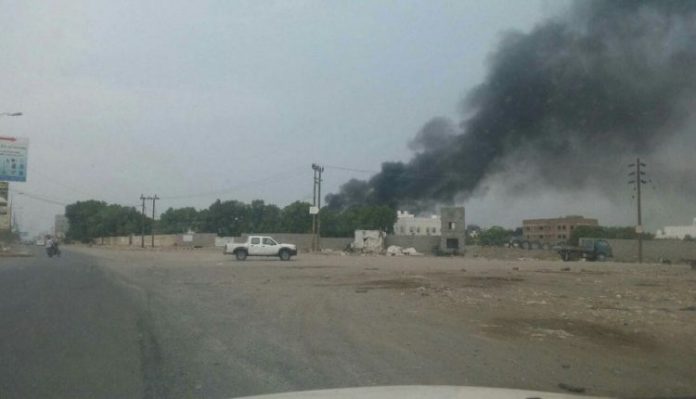 Al-Thawra Net
The US-backed Saudi-led aggression coalition fighter jets have on Thursday carried out over 10 air strikes on Hodeidah province, a security official told Saba news agency.
The strikes hit several areas in the besieged city of al-Durayhimi, in a flagrant violation of the UN-sponsored ceasefire agreement in the governorate.
The US-Saudi mercenaries had earlier targeted various villages in the al-SaydiDurayhmi by over 12 artillery shells, Katyusha and machine guns, in addition to carrying out two infiltration attempts, and developing large combat fortifications west of al-Durayhmi city.