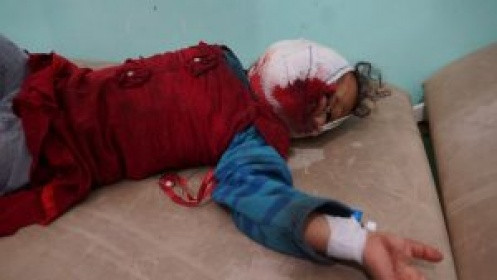 Al-Thawra Net
A girl was killed in Saudi-led aggression forces' shelling on al-Duraihymi district in Hodeidah province, a security official told Saba News Agency on Friday.
The security official added that the girl was killed as a result of a tank shelling of the aggression mercenaries on the village of al-Jerba in al-Durahymi, in addition to the death of livestock.
The homes and properties of the citizens in the besieged city of al-Duraihymi are under  rockets and artillery fires by the aggression mercenaries.