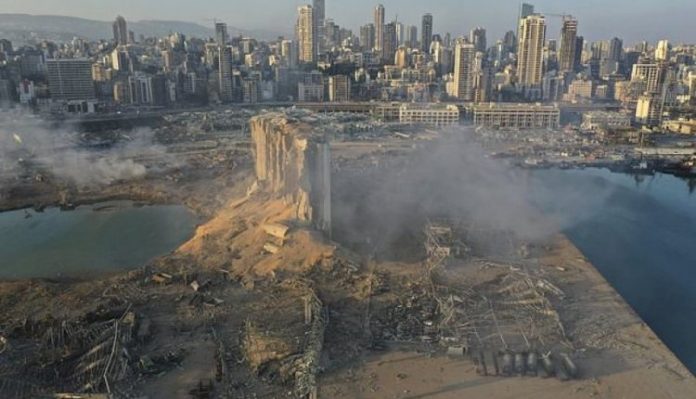 Al-Thawra Net
Prime Minister Dr. Abdulaziz Saleh Bin Habtoor on Wednesday confirmed solidarity of National Salvation Government with the Lebanese Republic, its leadership and its fraternal people in the face of yesterday's explosion in the port of Beirut, which caused extensive damage.
In a letter to the Lebanese  Prime Minister Hassan Diab, Bin Habtoor expressed his solidarity with the Lebanese Government and its people in this disaster, which claimed hundreds of lives, left thousands injured and caused extensive damage to public and private property.
He expressed his sincere condolences and sympathies to the families of the victims and wishes to the wounded for a speedy recovery.