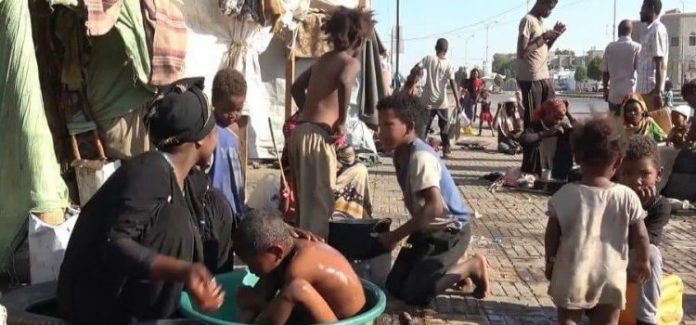 A gunman was killed and three others were injured on Tuesday in clashes between UAE-backed factions led by Tariq Affash and tribal gunmen in Tuhayta district in Hodeidah province, western Yemen.
According to the sources,  gunmen belonging to "Tariq Afash", who were drunk, broke into the house of a woman in al-Matinah area in an attempt to rape her.
Tribal gunmen rescued the woman from rape after they exchanged gunfire with Tariq militias, killing one of the gunmen and injuring three others, including a woman, the sources said.
According to the sources, Tariq Affash's gunmen managed to abduct a child and take her to one of their camps on the west coast.
In July, Medical reports issued by Hays Hospital confirmed that a 7-year-old Maria Al-Sandi was raped by a Tariq Affash recruiter, Noman Said Abdo Hekmati, in the coastal area of Hays.
A woman with  her 7-year-old daughter and 4-year-old son were kidnapped by coalition gunmen in April 2019, and their home was destroyed in the village of Al-Baqaa in the  Tuhayta district.