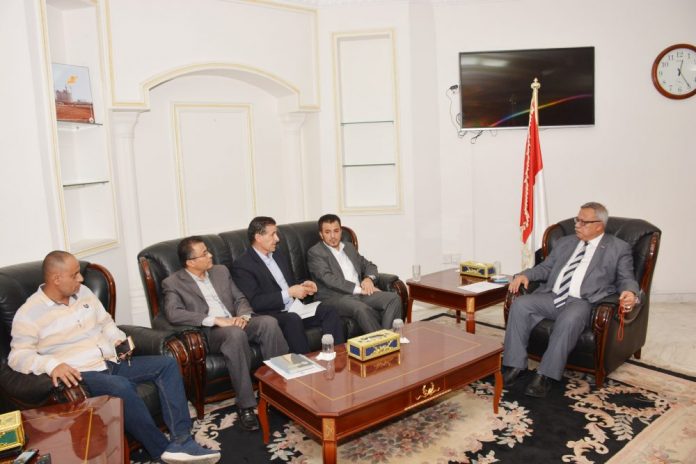 Al-Thawra Net
Prime Minister Dr. Abdulaziz bin Habtoor was briefed on Saturday on the activities of the Ministry of Health for the past period and the general health situation, especially the continuing epidemiological surveillance of the corona virus (Covid-19).
This came during the Prime Minister's meeting with the Minister of Public Health and Population Dr. Taha al-Mutawakkil.
During the meeting, the Health Minister indicated to the Ministry's preparations to confront epidemics related to the winter season according to a health plan that covers the various regions that witness the registration of cases infected with a number of epidemics, especially diphtheria, malaria and dengue fever.
Dr. al-Mutawakkil pointed to the Ministry's program to combat polio, which began to appear again in some provinces, and the ongoing work to provide the necessary vaccines.
He affirmed that the Ministry had completed the implementation of the networking project between the Ministry's head office and hospitals, which would serve to exchange health information and data in a timely manner, establish an integrated database on the health sector, and enhance the level of communication between the Ministry and hospitals.
At the meeting, Dr. bin Habtoor praised the Health Ministry's vital activities and its efforts to reduce health challenges resulting from the aggression and blockade and to continue providing services to society.