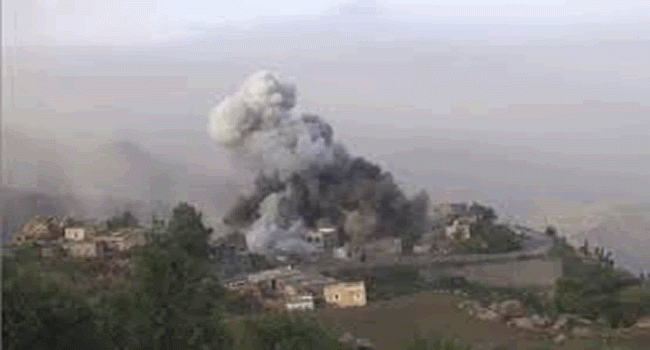 Saudi-led aggression forces continued to violate the ceasefire agreement in Hodeidah province while the US-Saudi aggression coalition's warplanes launched 14 raids on four provinces during the past 24 hours, a military official said to Saba News Agency.
According to the official,  the forces of aggression committed 97 violations, including an attempt to advance and create combat fortifications in Hays, 30 violations with missile and artillery shelling, and 60 violations with different bullets.
The official pointed out that a warplane of the aggression forces flew over the airspace of the city of Hodeidah and three spy planes in the airspace of al-Faza and targeted it with two raids, and tanks of the aggression bombed the village of al-Shajan on the outskirts of the besieged city of al-Durayhimi in Hodeidah.
He stated that an advance of the invaders and traitors on the village of al-Sha'ab in the district of Hays was thwarted, coinciding with the intense artillery bombardment of more than 30 shells and combing with various military calibres on the same district.
The official explained that the aggression forces launched two raids on al-Saifi area in Sahar district in Saada province, and two raids on Haradh district in Hajjah province, as well as six raids on Majzar district and two raids on Madghal district in  Marib province.