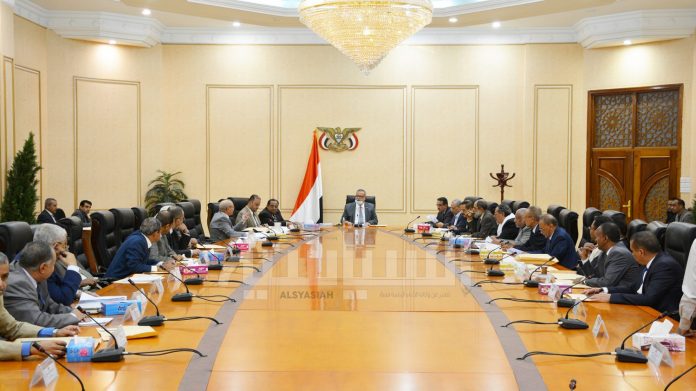 Al-Thawra Net
The Cabinet, in its regular meeting held Monday and chaired by Prime Minister Dr. Abdulaziz Saleh bin Habtoor, approved the matrix of the government's annual achievement report for the year 2019.
The report, submitted by the State Minister for the Parliament and Shura Affairs Dr. Ali Abu Holiqa and Secretary General of the Council of Ministers Dr. Ahmed Al-Dhorafi, included the various policies, tasks, procedures, programs and projects that have been completed at the level of ministries, institutions and other government agencies for the past year, in the foreground those related to confronting the aggression, strengthening the national steadfastness, and addressing the problems of the displaced.
The report also included the service, developmental, economic, security, human development and other areas according to the government's general program and its urgent priorities and the first interim plan for implementing the national vision for building the modern Yemeni state, in addition to the tasks and procedures related to the recommendations of the Parliament.