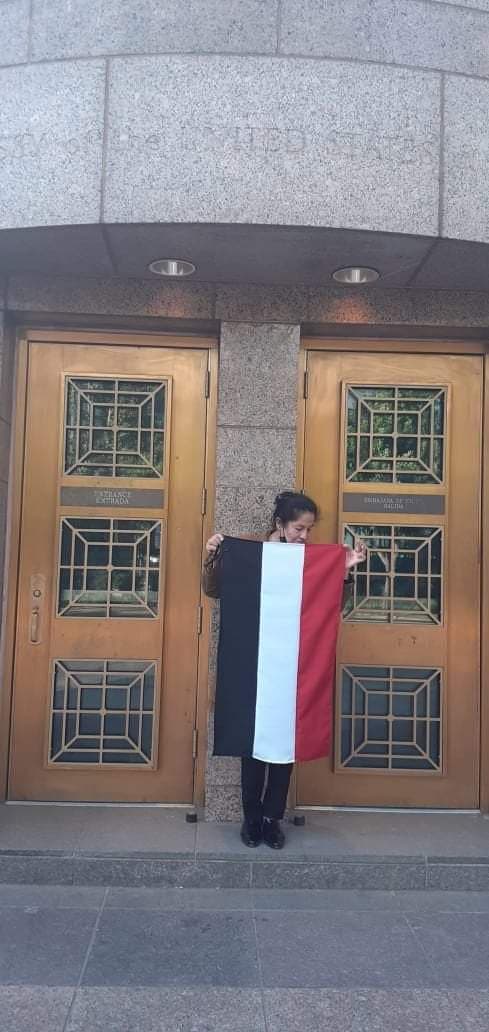 A Chilean humanitarian activist on Thursday called for an end to war on Yemen and end US involvement in Saudi-led barbaric aggression on Yemen.
The move came in a protest in front of the US embassy in Santiago, Chile.
Connie De Witt, a former member of the political opposition in Chile, has strongly condemned the brutal aggression that has been waged on Yemen since March 2015 by the Saudi-led coalition, backed by Western countries and headed by the United States and the UK.
The activist placed down pictures of crimes committed by Saudi-led aggression against Yemeni civilians.
"It is very important that the war in Yemen ends, together with the hunger situation that comes with the blockades," De Witt said.
The protest in front of the US embassy is to remember that they continue to bomb Yemen by the end of the war, she added.
De Witt confirmed that a police officer and an official from US embassy have tried to stop her from protesting and asked her to leave the area immediately.
She sent a message to the leadership of Yemen and to the Yemeni people, saying: "I stand with Yemen until the last day of the war and with its policies to defend its land until victory, now and forever!"
The five-year war in Yemen has left the country in the worst humanitarian crisis in the world, and caused the collapse of the health sector, according to United Nations reports.