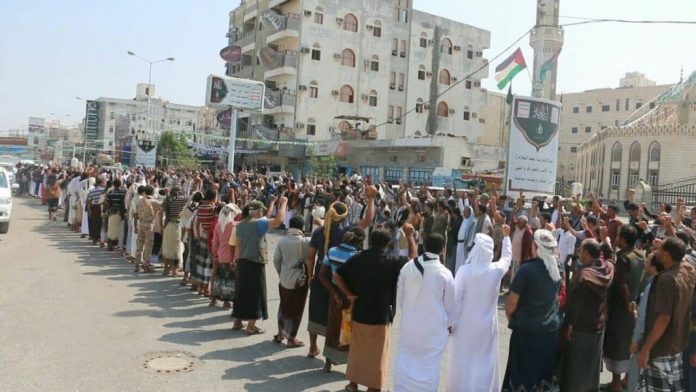 Residents carried out on Friday protests in Hodeidah districts to denounce the crimes of the US-Saudi- aggression.
The participants condemned the crimes of aggression and its economic warfare against the Yemeni people, stressing that these crimes will not harm the steadfastness of the Yemeni people.
They reiterated that such crimes would increase the strength of the Yemeni people in facing aggression until sustainable victory is achieved.
The participants renewed their rejection of the normalization with the Zionist entity promoted by traitors and their tools.