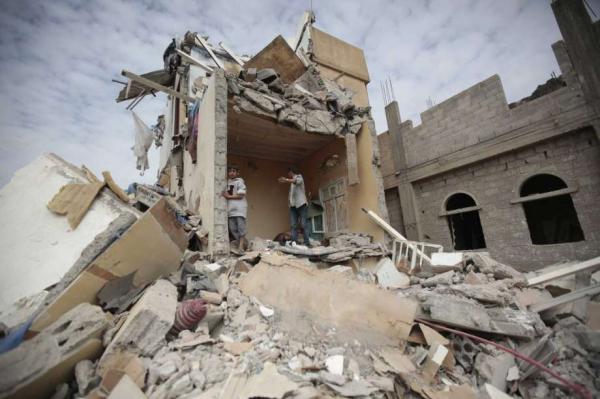 The aggression forces continued  to violate the UN-sponsored agreement in Hodeida province, a military official said on Thursday.
The official added the aggression forces committed 167 violations, including two infiltration attempts into Kilo 16 area in al-Hali district and al-Tuhaita district.
The aggression forces' combat spy planes launched four raids on al-Durayhimi district and ten spy planes flew over 50 street in Hodeida city and al-Tuhaita and al-Durayhimi districts,
The official pointed out that the aggression carried out 22 violations with artillery shelling and fired  76 various bullets in the past 24 hours.
The aggression warplanes launched two raids on al-Qat'a area in Ketaf district in Sa'ada province and three raids on the districts of Khab Washa'af and al-Hazm in Jawf province, said the official.
He pointed out that the enemy warplanes launched 13 raids on Madghal district and three raids on Majzar district in Marib province.