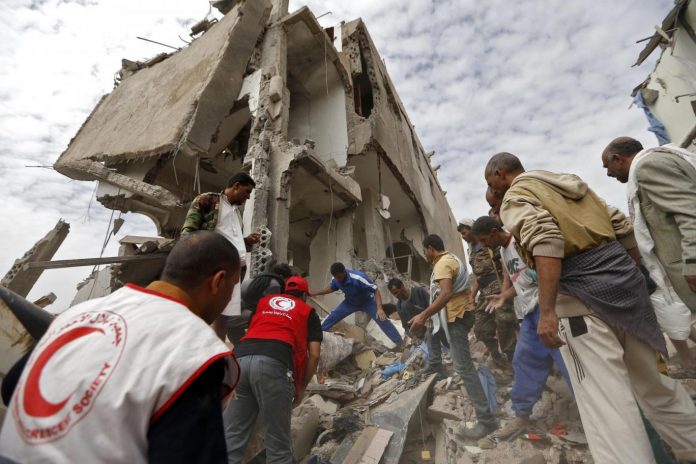 Saudi-led aggression coalition forces continued to commit violations of the Sweden agreement in Hodeida province in the past 24 hours, a military official said.
The aggression warplane launched 22 airstrikes on 4 provinces and aggression forces committed 161 violations, including creating combat fortifications off 50th street, al-Jabalyia and carrying out 13 artillery attacks waging 83 shells and firing 129 shotguns, said the military official.
The monitored violations included five airstrikes on al-Jabalyia and al-Tuhaita and the flight of thirteen spy planes over al-Jabalyia, Hays, al-Fazah, al-Tuhaita, and Kilo-16 the official added.
In Sa'ada province, Saudi missile and artillery shelling targeted separated areas of Razih border district, while the warplane launched three airstrikes on al-Malil area in Kitaf district and four airstrikes on al-Dhaher district.
The aggression warplane targeted Sana'a International Airport with two raids and launched a raid on Harf Sufyan in Amran province.
In Marib province, the aggression warplane launched twelve raids on Murad Mount district.