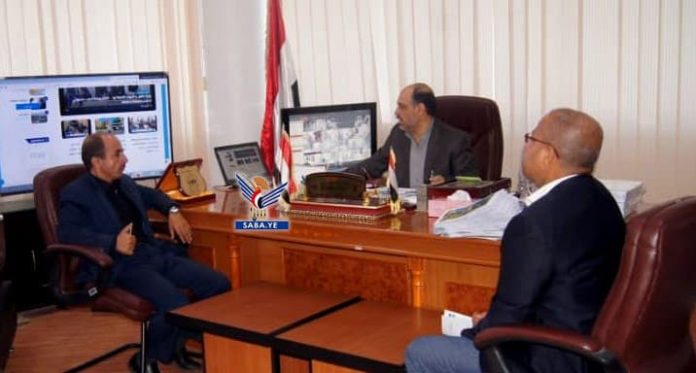 An extending meeting was chaired on Saturday by Minister of Transport Zakaria Al-Shami, to discuss the ministry's media plan for 2021 and its media training courses.
At the meeting, Al-Shami emphasized the role of the media outlet of the ministry in exposing the crimes committed by the Saudi-led coalition against the Yemeni people for six years in general, and targeting the Transport's sectors in particular.
The minister stressed the importance to feed the ministry's website with information and data on land, air and sea transport in order for the media channels, researchers and those interested in the transport sector to take advantage of them.
The meeting reviewed the problems and obstacles facing the General Administration of Media and Public Relations and finding the means to solve them in a way that contributes to improving and developing the achievements of the ministry.