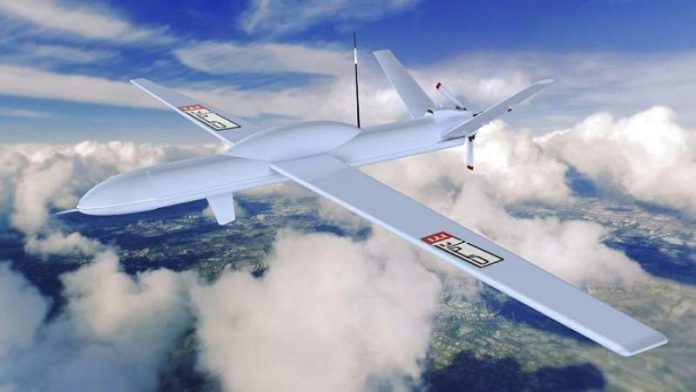 Yemeni forces have on Friday launched major air attacks on sensitive targets deep inside Saudi Arabia.
Yemeni army spokesman Brigadier General Yahya Sare'e said that the air force carried out a major air attack on a number of important and sensitive targets Friday afternoon on the King Khalid Air Base in Khamis Mushit.
He confirmed that the attack was carried out by five Qasef-2k aircraft dones, pointing out that they hit the targets with high accuracy.
Sare'e stressed that the drone attacks come in response to the escalation of the US-Saudi aggression and its ongoing siege on Yemeni people.
This is the second attack within few hours.
Earlier on Friday, the air force bombed important positions at King Khalid Air Base and Abha International Airport. Three Samad 3 and Qasef 2K aircraft drones were used in the attack.
Over the past few days, the air force has intensified its military operations targeting important targets in the capital of Saudi aggression Riyadh, Jeddah, Asir, Jizan and Najran