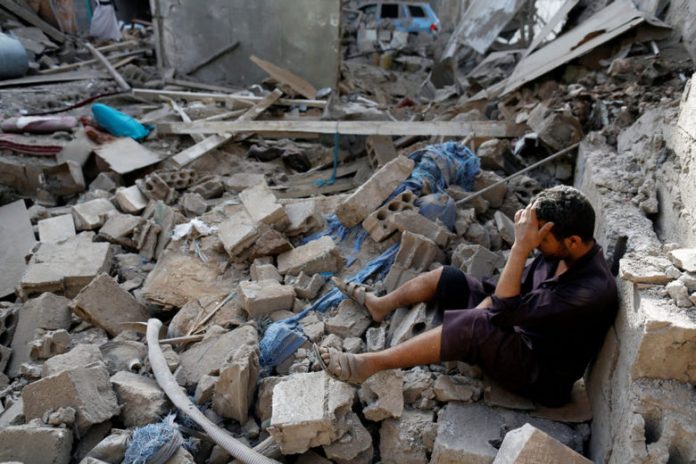 The aggression forces continued  to violate the UN-sponsored ceasefire agreement in Hodeida province, a military official said on Wednesday.
The official pointed out the aggression forces committed 102 violations, including the creation of combat fortifications in al-Jabaliya area.
He said the aggression forces carried out 16 violations of artillery shelling distributed in 75 shells and 62 different bullets in several parts of Hodeida.
The official added the aggression forces' spy planes waged 7 strikes on Hays, al-Faza and al-Tuhaita  areas and 5 warplanes flew over Kilo 16, Hodeida and al-Mandhar areas.
He said 12 spy planes of the aggression forces hovered over Hays, al-Mandhar, al-Tuhaita, al- Durayhimi and al-Faza areas.
On the other hand, the aggression's warplanes launched 2 raids on Ketaf district in Sa'ada province and a raid on the Customs of Haradh in Hajjah province, according to the official.
He said the aggression's warplanes launched 9 raids on the districts of Serwah and Madghal in Marib province and 3 raids on al-Marazeq area in Khab Waha'af district in Jawf province.
The raids caused heavy damage to civilians' properties.