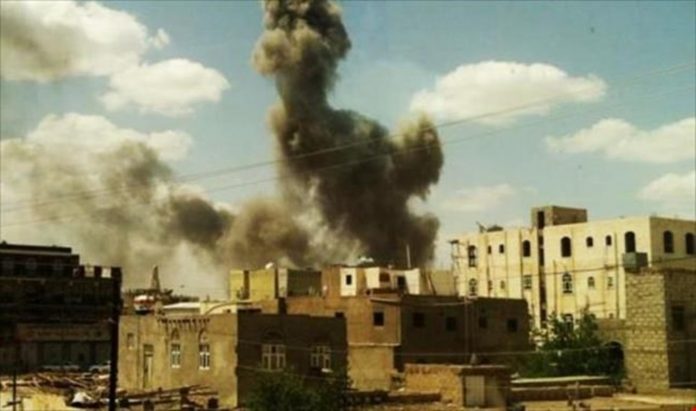 A man was killed by a fire of Saudi border guards on Shada border district in Sa'ada province, a military official said on Thursday.
The official added that  the Saudi shelling also injured four others in district.
He said a girl  was injured and a number of livestock were  killed in two raids by the aggression's warplanes while he was grazing sheep in al-Watada area in Khawlan al-Tayyal district in Sana'a province.
The aggression's warplanes launched 7 raids on Serwah district and a raid on Madghal district in Marib province as well as 4 raids on Majaza al-Sharqeya in Asir region.
Meanwhile, the aggression forces committed 184 violations, including the creation of combat fortifications in al-Jabaliya, Hays, and near 50th Street areas, according to the official.
He said the aggression forces carried out 35 violations of artillery shelling and 120 violations of different bullets in several parts of Hodeida.
The official said the spy plane of the aggression forces waged 14 raids on Kilo 16, al-Faza and al-Durayhimi areas and other 14 spy planes flew over  Kilo 16, al-Faza, al-Durayhimi and, and al-Jabaliya areas.