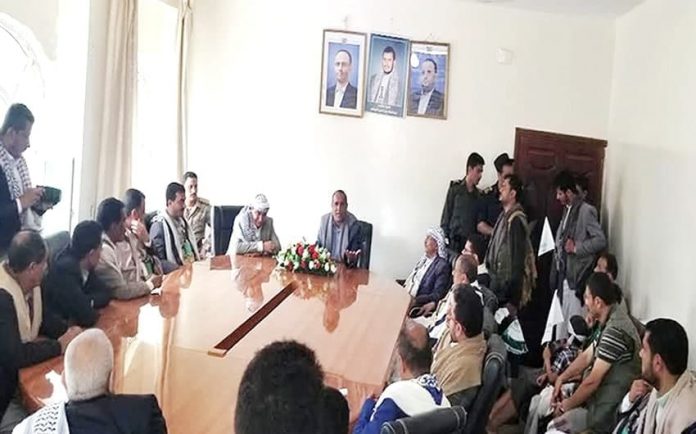 A presidential office discussed on Wednesday several service projects needed by Hajjah province.
In a meeting, held in the province by the director of the office, Ahmed Hamed, and in the presence of the governor of the province, Hilal Al-Sufithe, the governorate's priorities from the road projects linking the Hajjah city and the other districts were reviewed.
The meeting also touched on the difficulties facing the province as a result of the scarcity of resources and its lack of many infrastructure projects, especially the health sector.
During the meeting, Hamed directed the province's leadership to identify the necessary needs and raise them to be discussed and decided upon by the concerned authorities.